Chair is the most basic household object, it's ordinary but not simple, it has been loved by countless design masters and designed again and again. Chairs are full of humanistic value and have become an important symbol for the development of design style and technology. Via tasting these classic chairs, we can review the whole design history of the passed one hundred and more years. A chair does not only mean a story, but also represents an era.
Designer Breue is the student of Bauhaus, Wassily chair was an avant-garde design born under the influence of modernism at that time. It was the first steel pipe and leather chair in the world, and it was also called the symbol of steel pipe chair in the 20th century, which is the pioneer of modern furniture.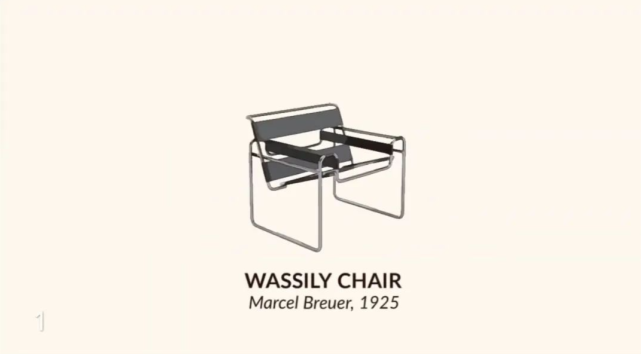 02 Corbusier Lounge Chair
Design Time: 1928/Year
Designer: Le Corbusier
Corbusier lounge chair was designed by renowned architects Le Corbusier, Charlotte Perriand and Pierre Jeanneret together. This is an epoch-making work, which is equally rigid and soft, and ingeniously combined two different materials stainless steel and leather together. The reasonable structure makes the design of the whole chair ergonomic. When you lie on it, every point of the back of your body can be tightly fit to the chair and get perfectly support, so, it is also called "machine of comfort".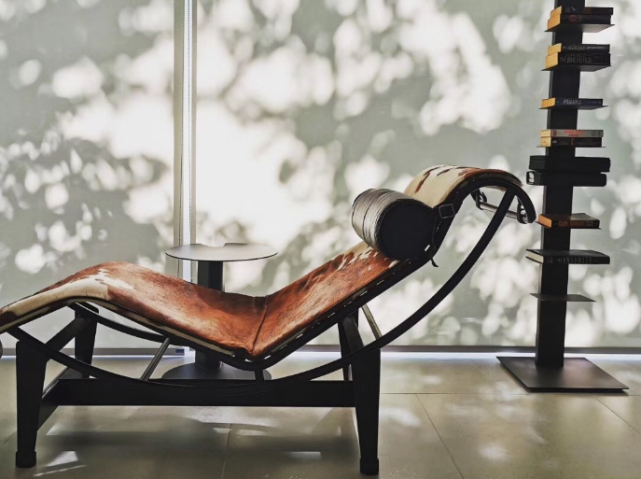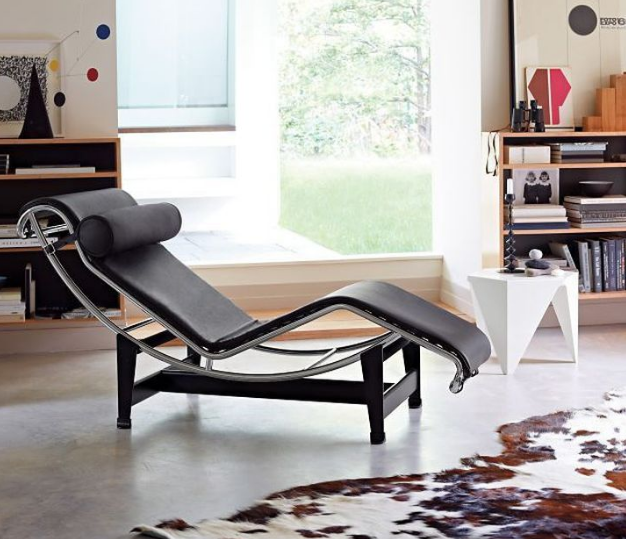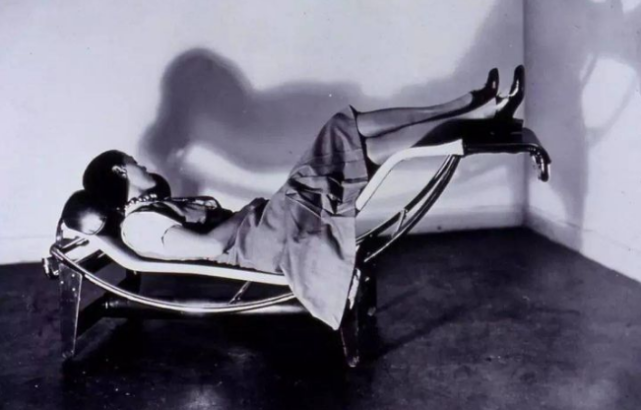 03 Iron Chair
Design Time: 1934/Year
Designer: Zavi Borchard/Xavier Pauchard
The legend of the Tolix Chair began in Autun, a small town in France. In 1934, Xavier Pauchard(1880-1948), a pioneer of the galvanizing industry in France, successfully applied the galvanizing technology to metal furniture in his own factory and designed and produced the first Tolix Chair. Its classic shape and stable structure have won the favor of many designers who have brought it new life, and it become a versatile chair in contemporary design.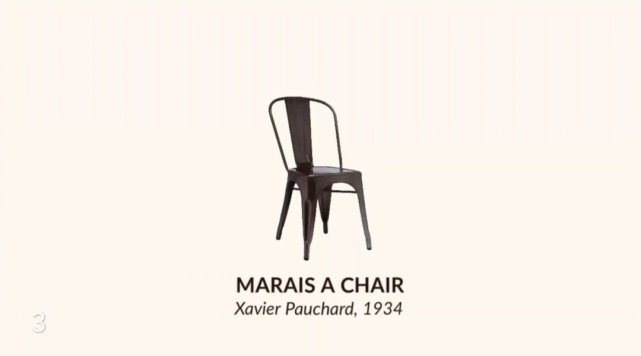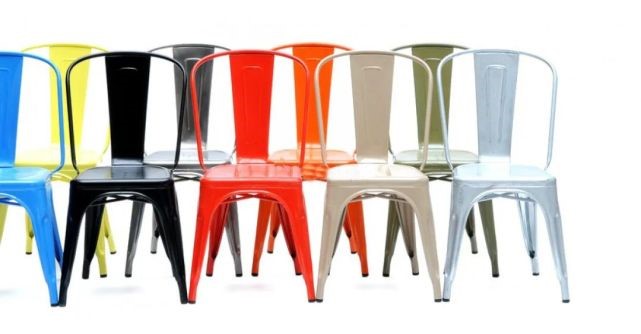 This chair has become a standard device in most of French cafes. And there was a time that wherever there was a bar table, there was a row of Tolix Chairs.(For more similar chairs for cafe in Yezhi furniture)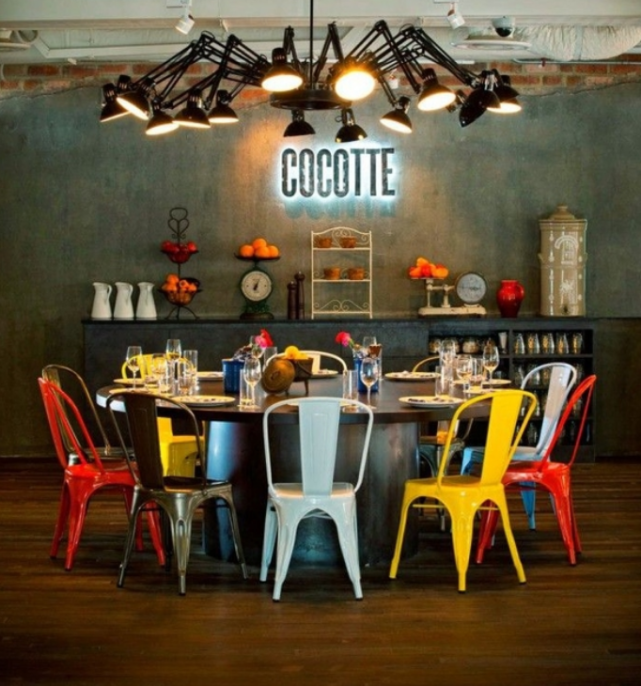 Xavier's designs continuously inspire many other designers to explore on metal with drilling and perforating, but none of their works surpass the modern feel of Tolix chair. This chair was created in 1934, but it is still avant-garde and modern even if you compare it with today's works.
04 Uterine Chair
Design Time: 1946/Year
Designer: Eero Saarinen
Saarinen is a famous American architectural and industrial designer. His furniture designs are with highly artistry and have a strong sense of the times.
This work has challenged the traditional conception of furniture and brings a strong visual impact to people. The chair was wrapped in a soft cashmere fabric, it has the feeling of being gently hugged by the chair when sit on it, and provide you an overall comfort and security sense like in mother's womb. It is a well known modernist product in middle of this century and also has become a real modern classic product now ! It is also a perfect chair that can fit almost of the sitting positions.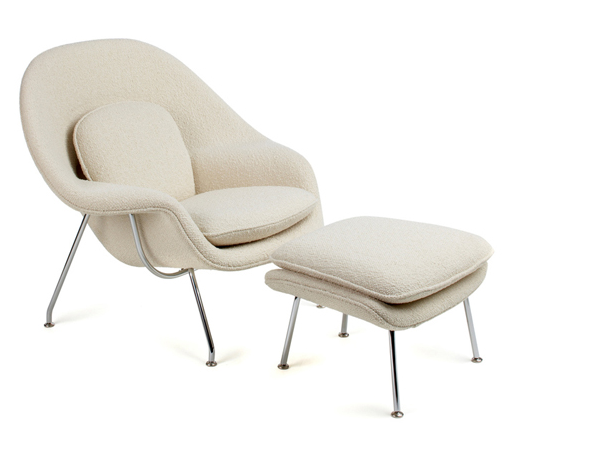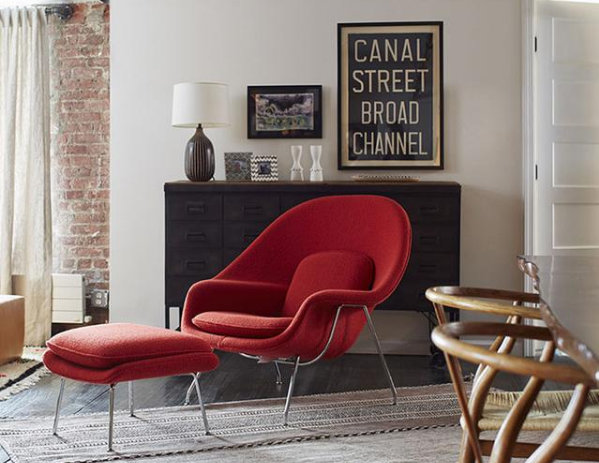 05 Wishbone Chair
Design Time: 1949/Year
Designer: Hans J. Wegner
Wishbone chair is also called "Y" chair, which was inspired by the Chinese Ming-dynasty style arm-chair, which has been featured in countless interior design magazines and is well known as the supermodel of chairs. The most special thing is the Y structure connected on the back and seat of the chair, whose back and armrest are made by the steam heating and bending technique, which makes the structure simple and smooth, and let you have a comfortable experience.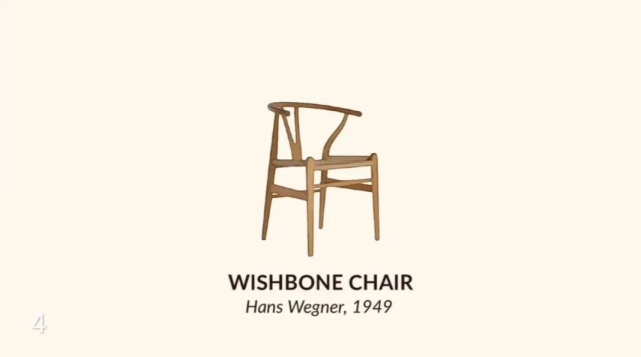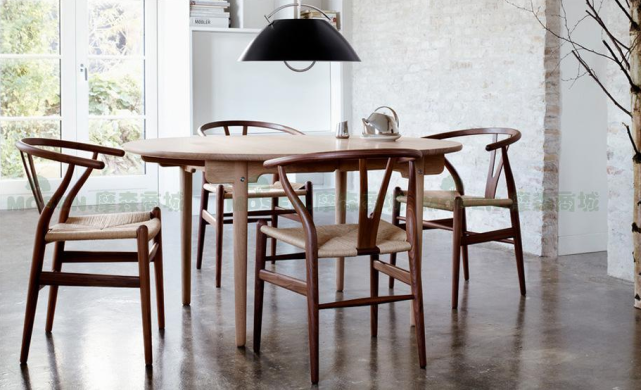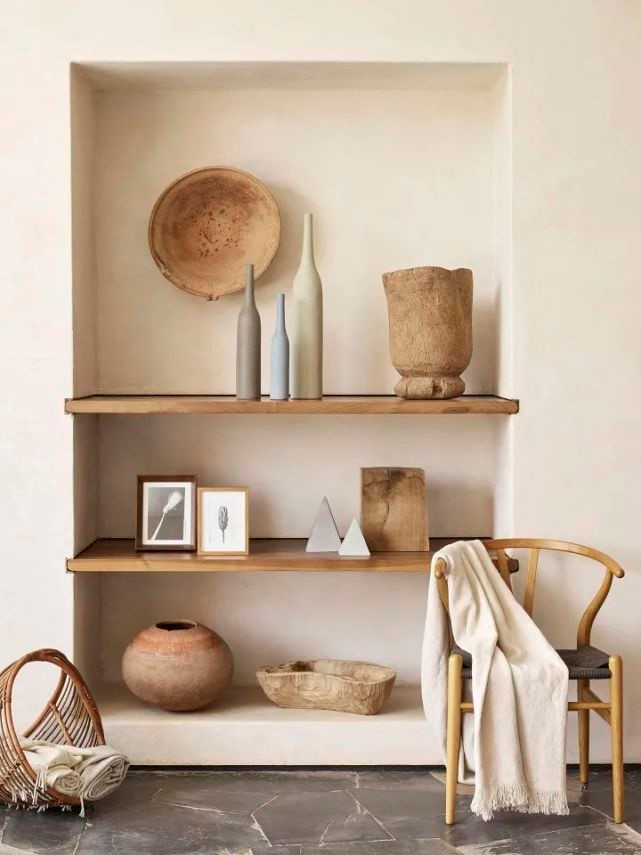 06 Chair in Chair/The Chair
Design Time: 1949/Year
Designer: Hans Wagner/Hans Wegner
This iconic round chair was created in 1949, and it was inspired by the Chinese chair, it is also well known for its nearly perfect smooth lines and minimalist design. The whole chair is integrated from the shape to structure, and has been nicknamed "The Chair" by people since that.(Solid wood chair from Yezhi furniture)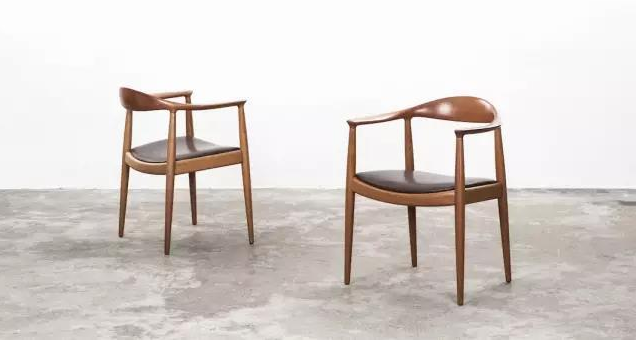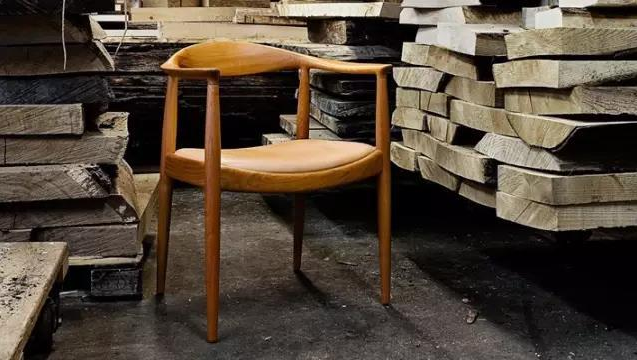 This iconic round chair was created in 1949, and it was inspired by the Chinese chair, it is also well known for its nearly perfect smooth lines and minimalist design. The whole chair is integrated from the shape to structure, and has been nicknamed "The Chair" by people since that.
In 1960, The Chair became the King's chair during the spectacular presidential debate between Kennedy and Nixon. And years later, Obama used The Chair again in another international venue.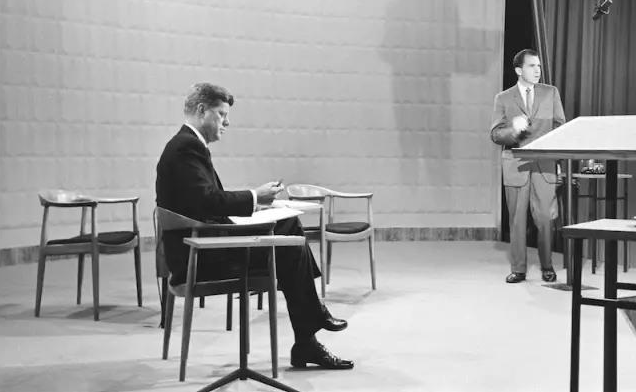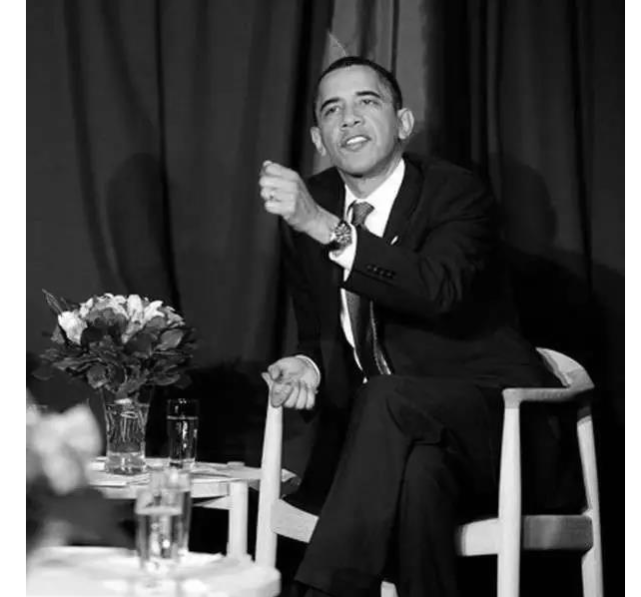 07 Ant Chair
Design Time: 1952/Year
Designer: Arne Jacobsen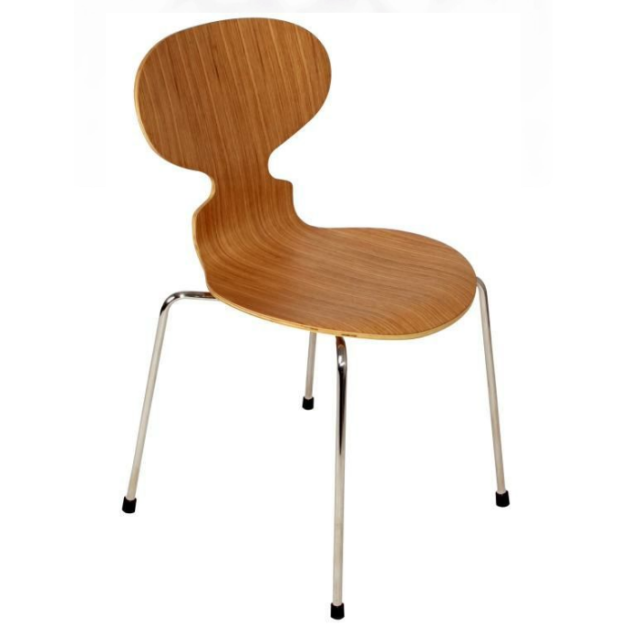 The Ant Chair is one of the classic modern furniture designs, and it was designed by the Danish design master Arne Jacobsen. It is named The Ant Chair because of the head of the chair is very similar to an ant. It owns a simple shape but with a strong sense of comfortable sitting, it is one of the most successful furniture designs in Denmark, and it was praised by people as "the perfect wife in furniture world" !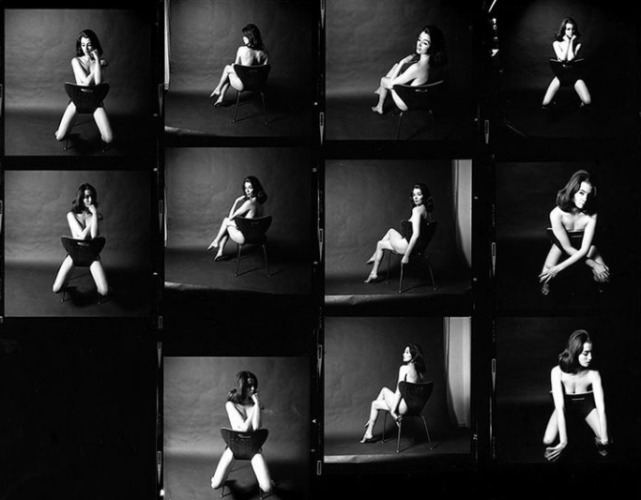 The Ant Chair is a classic work among the molded plywood furniture, which is more simple and interesting compared with Eames' LWC dining room chair. The simple lines division and the overall bending laminate gives the seat a new interpretation. Since that, chair is no longer a simple functional demand, but more importantly to own the breath of life and the elf-like manner.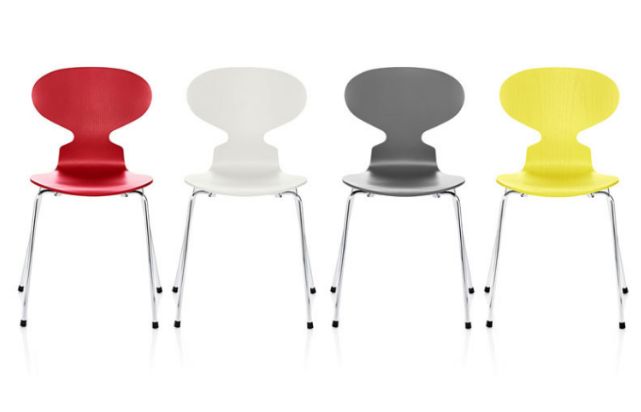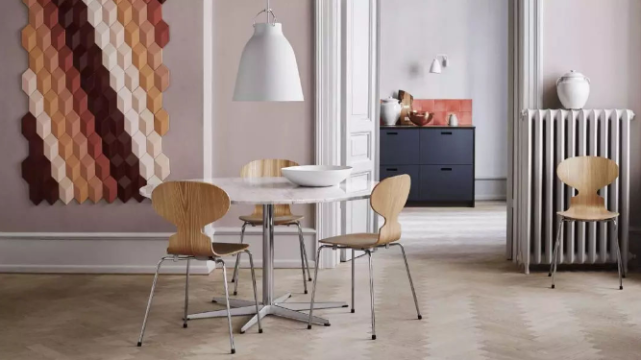 08 Tulip Side Chair
Design Time: 1956/Year
Designer: Eero Saarinen
The support feet of Tulip Side Chair looks like a romantic tulip flower branch, and the seat likes the tulip's petal, and the whole Tulip Side Chair just like a blooming tulip, it is widely used in the hotel, club, villa, living room and other common places.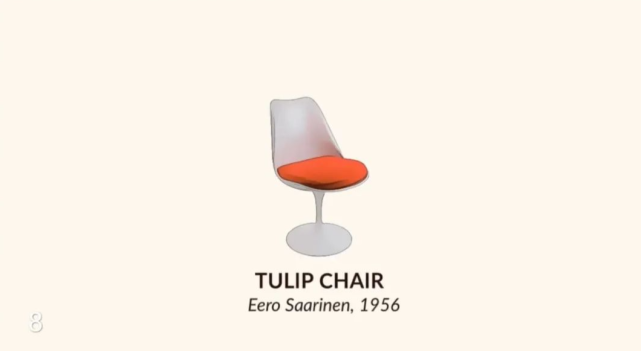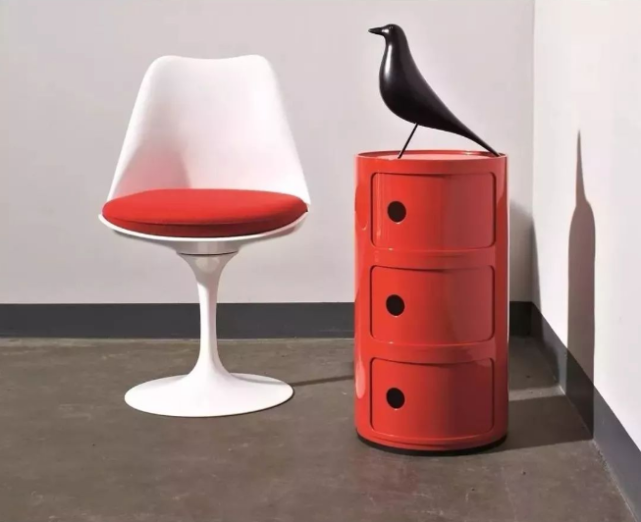 Tulip Side Chair is one of the most classic works of Saarinen. And since the appearing of this chair, its unique shape and elegant design attracted widely attention by many consumers, and the popularity has continued to nowadays.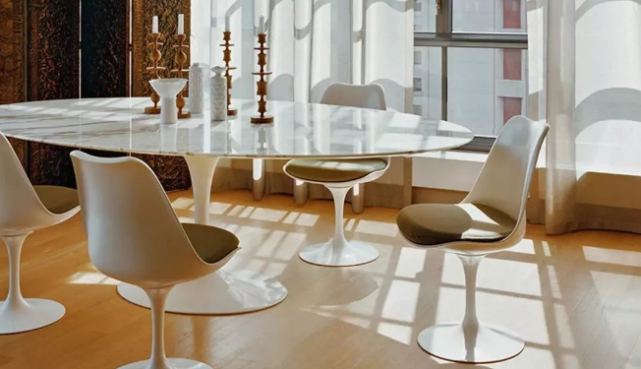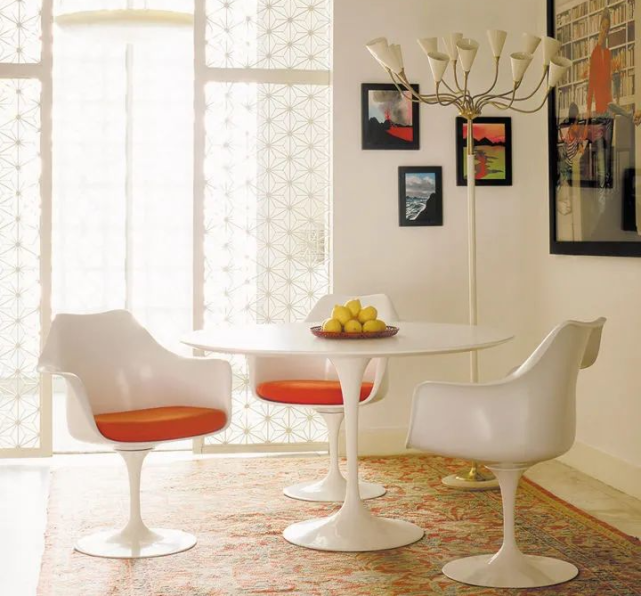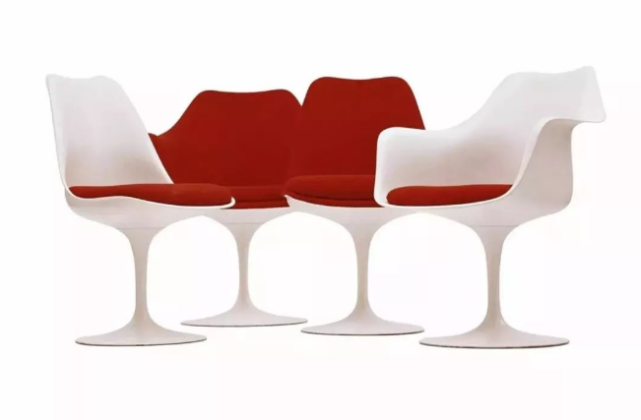 09 Eames DSW Chair
Design Time: 1956/Year
Designer: Imus/Charles&Ray Eames
Eames DSW Chair is a classic dining chair designed by the Eames couples of United States in 1956, and it's still loved by people until now on. In 2003, it was listed in Best Product Design in the World. It was inspired by the Eiffel Tower in France, and it has also become the permanent collection of MOMA, America's foremost museum of modern art.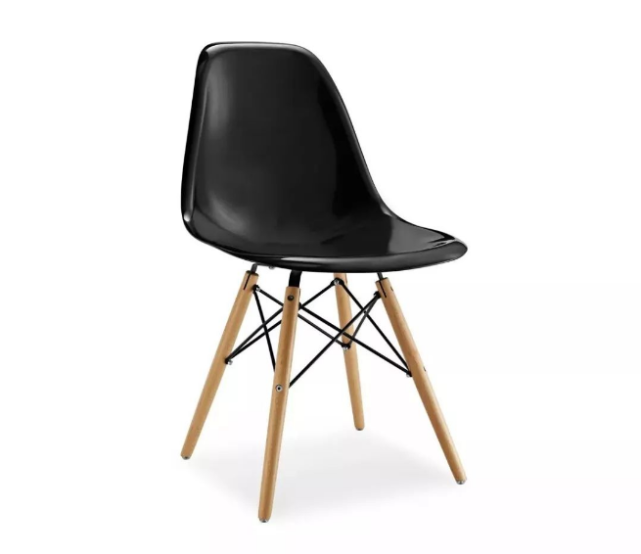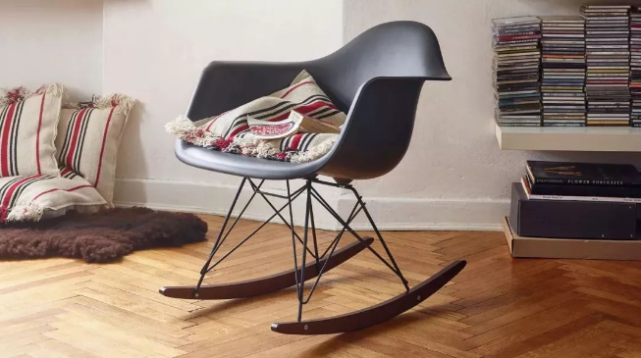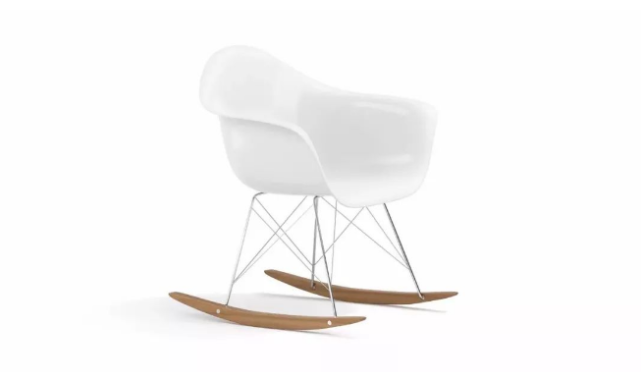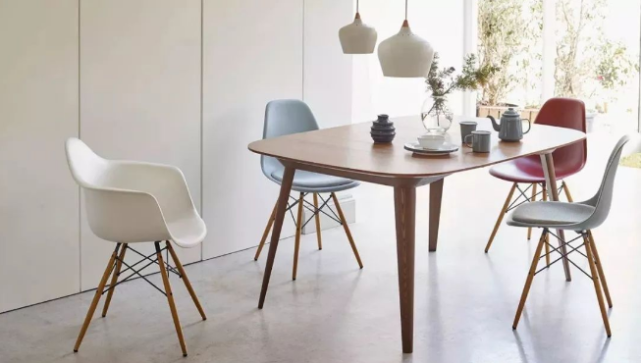 10 Platner Lounge Chair
Design Time: 1966/Year
Designer: Warren Platner
The designer has permeated the "decorative, soft and graceful" shape into the modern vocabulary. And this iconic Plattner Lounge Chair was created by the circular and semicircular frames that are both structural and decorative which were made by welding curved steel bars.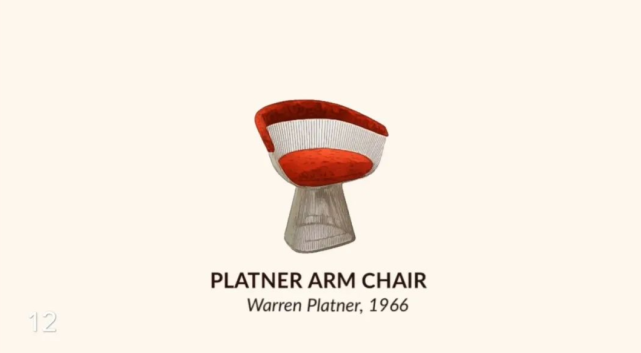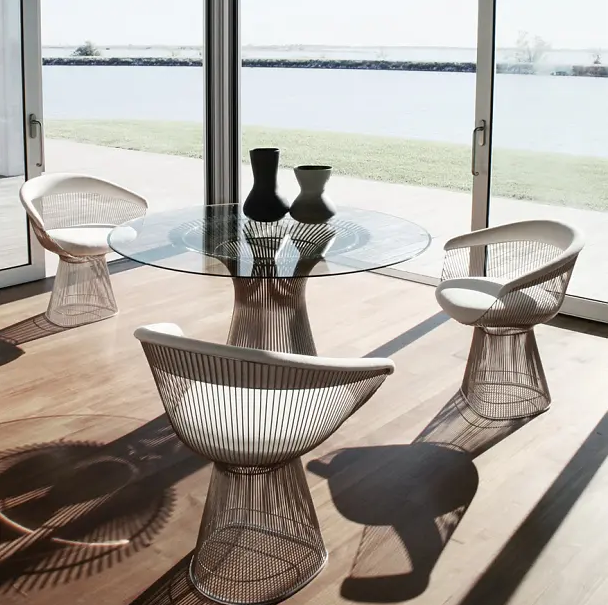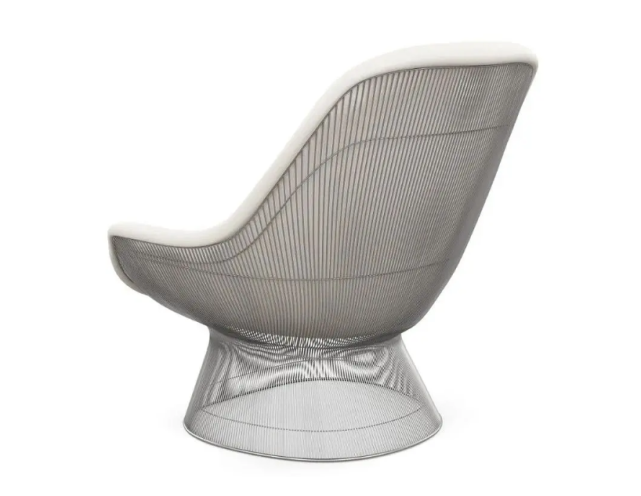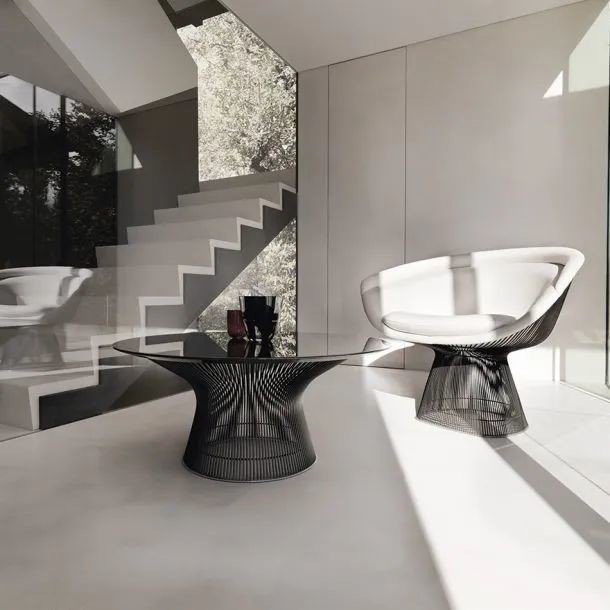 11 Ghost Chair
Design Time: 1970/Year
Designer: Philip Starck
Ghost Chair is designed by French iconic ghost level designer Philippe Starck, it has two styles, one is with armrest and the other one is without armrest.
The shape of this chair is derived from the famous Baroque chair of Louis XV period in France. So, there is always a sense of deja vu when you see it. The material is made of Polycarbonate, which is fashionable at that time, and gives people the illusion of a flash and fading away.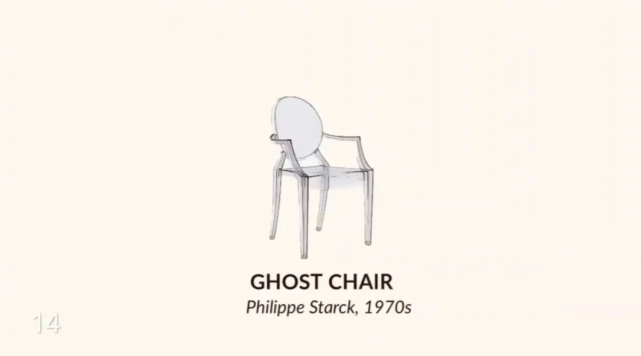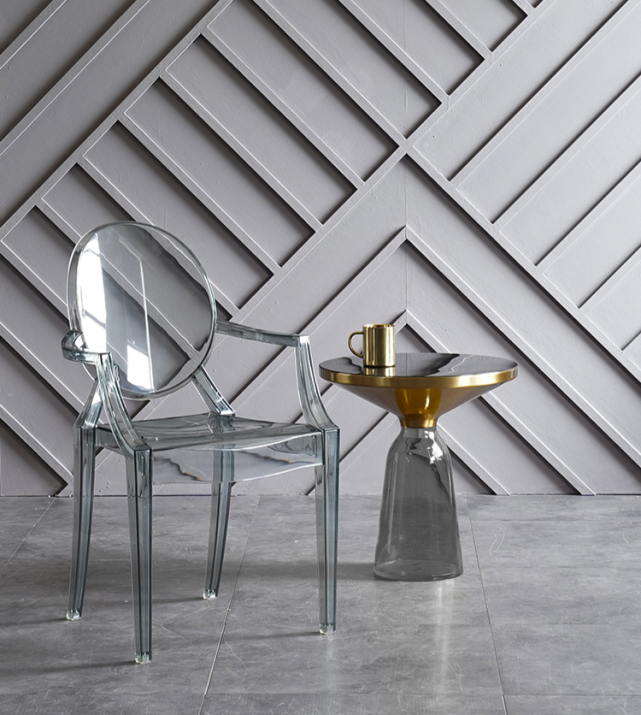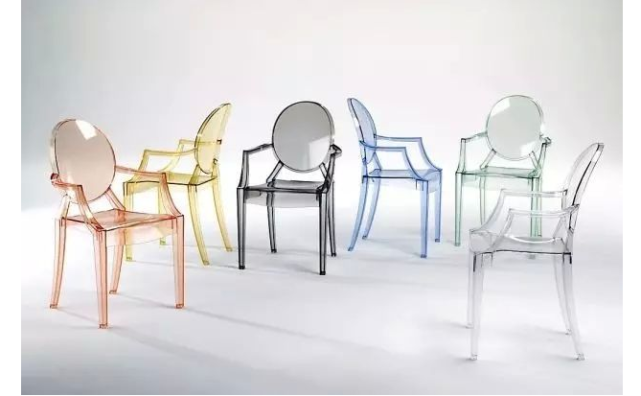 Yezhi furniture respect to all the classic chairs and learn from them. Explore more interesting chairs ,tables,sofas……
---
Post time: Dec-20-2022